Save $510 with Bowflex Treadclimber TC10 Coupons! There are many benefits you get from the TC10 model and if weight loss is not your goal and you just want to keep your body toned and get rid of those unwanted inches that are in the areas such as love handles or in the legs leaving you with jiggly thighs then these machines can still help you and along the way give you curves where they should be. And if your workout area is limited on space these machines are built more compact compared to regular treadmills so they take less room, designed with wheels on the bottom they are easily moved when you are done with your workout.
Bowflex Treadclimber TC10 Coupon
NOTE>> Coupon will only work on the Bowflex Product Site that opens, coupon will not work at other retail outlets.
How to Redeem:
Step 1:  Click above to reveal the exclusive code
Step 2:  A new window should have opened taking you to Treadclimber.com, click "Add To Cart"
Step 3:  Place the code from Step 1 into the "Have any special promotional codes?" box, click "Apply Code", that's it!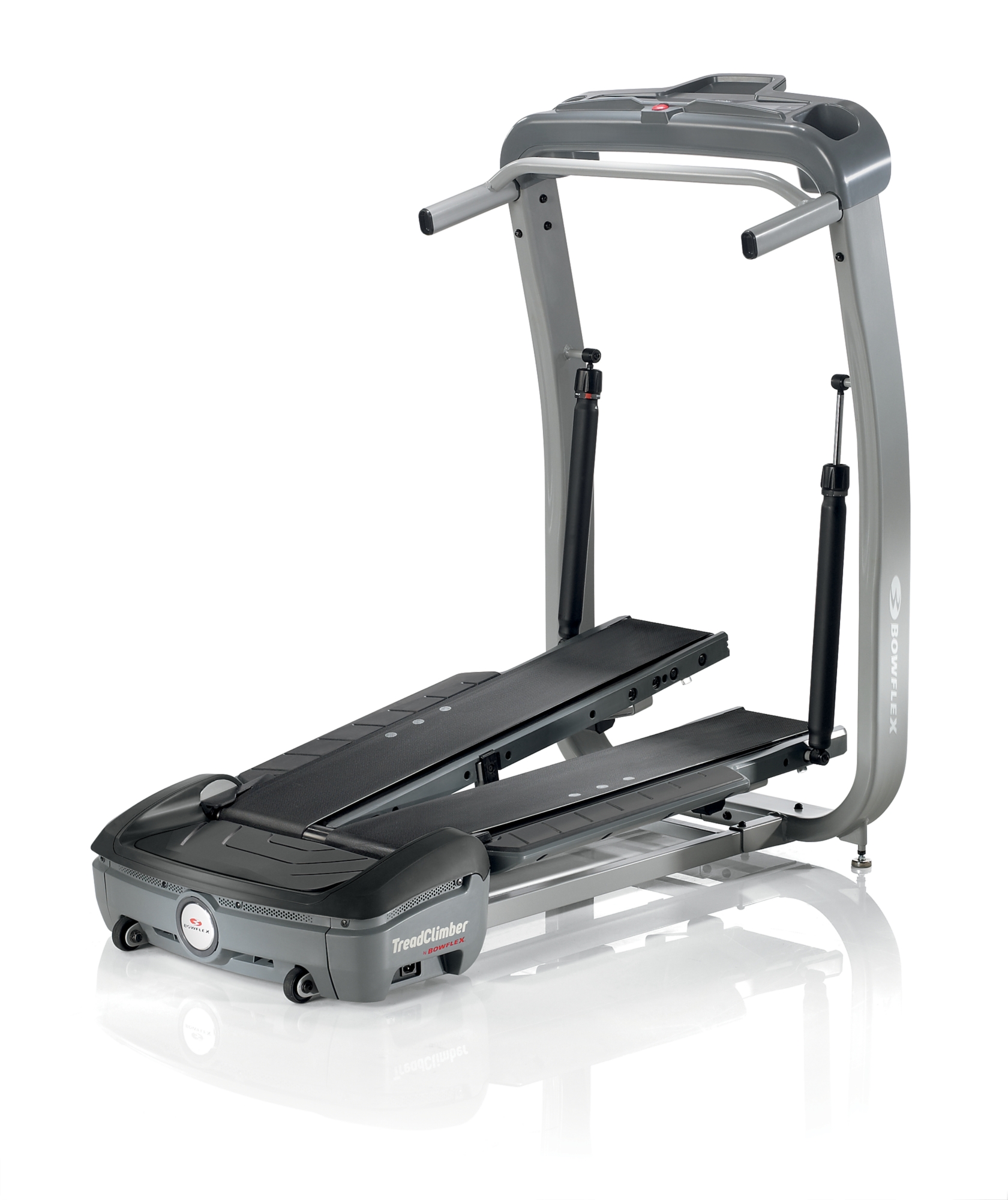 Bowflex TC10 Review:
For years Nautilus sat back and had not released any new updates for these machines until now as they have come out with three new ones that are very sleek and are streamlined models while at the same time the company retired the older machines that looked clunkier. On the market there were mainly four models to choose from, the TC1000, TC3000, TC5000, along with the TC6000.  The newer models they released on the market are the TC5, TC10 along with the TC20.
The most affordable model is the BowflexTreadClimber TC5, a price tag of around a thousand dollars makes it the lowest price to be put on a TreadClimber and certainly will make the popularity of this machine quickly go up. The machine comes with no motor and was built to have a fairly good bare bones console while still keeping the main benefits such as high calorie burning, exercise that is low impact and sporting a compact design that is more compact than a regular treadmill.
When looking at the Bowflex TC10 it is the most affordable when it comes to a motorized version, it supports a better looking console along with a rear step up platform, a nice feature that was added to this model is goal coaching and the addition of a longer warranty.  In addition, Bowflex Coupons can be found for all of these models, so take advantage and save money.
The luxury model is the Bowflex TC20 with it having extra-long tread belts, it comes with built in workout programs, a nice added feature is the integrated heart rate monitor, a 2 user tracking system to track your progress, and features a backlit console. Choosing the best machine for you will come down to your budget and what your personal situation needs are. To give a small example the TC20 may be a better option for a family that has multiple users as this model has tracking features for more than one person and the TC5 might be a good option for a person on a budget as the price tag is low.
Features:
4 Electronic Functions – Speed, Distance, Time, and Calories
4 separate LCD display screens for easy viewing during workout
4 mph max readout speed
Stores and tracks 1 user
Rear machine step platform
Great compact design that fits easily in any home
Reduce your exercise time with a super-efficient, low-impact workout
Covered by the Bowflex® Worry-Free warranty – 2 years coverage for entire machine
Backed by a Bowflex® 100% Satisfaction Guarantee†
Some assembly required
Includes the Bowflex® Body Weight Loss Plan
Bowflex TC10 Coupons
–
4.5

out of

5
based on
125
votes.